Graduates of Class 2017 of the MSc(CompSc) programme celebrated and shared their joy of achievement with teachers at the Graduation Dinner held on 1 December 2017.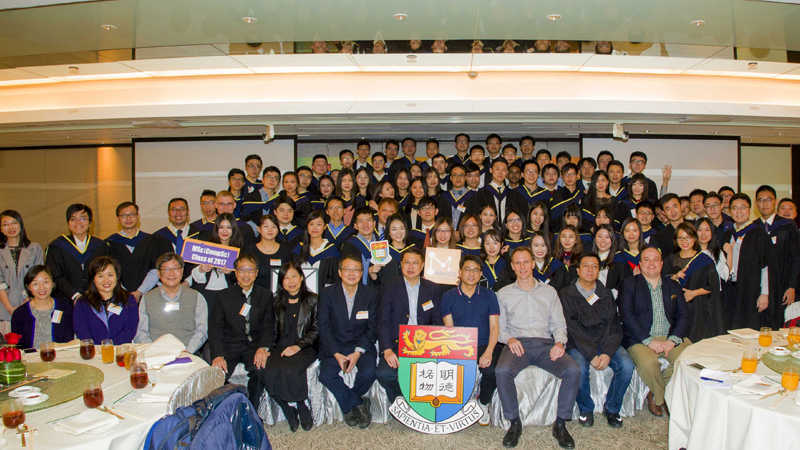 The inauguration ceremony of the MSc(CompSc) Alumni Association was also held at the dinner. Dr KP Chow, the Programme Director, presented the alumni flag to the President and directors of the alumni association to represent the establishment of the HKU MSc(CompSc) Alumni Association.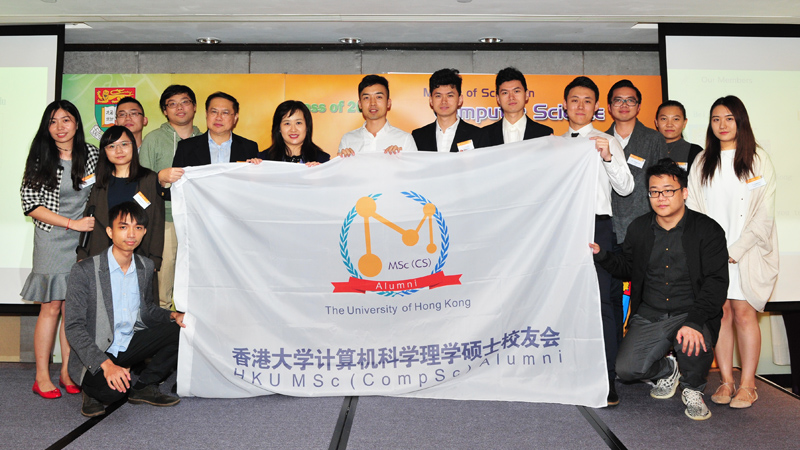 Moreover, 95 graduates cast their votes for the "My Favourite Teachers" election during the dinner. Dr TW Chim, Dr KP Chow, Dr Dirk Schnieders and Professor CL Wang were neck and neck and shared the honour.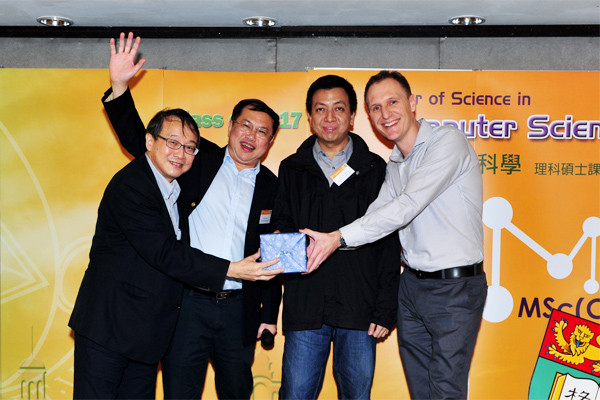 Let's congratulate our MSc(CompSc) graduates for their accomplishments. Special thanks to Wang Dazhi and Pan Yunan for representing Class 2017 as the MCs of the dinner.